Inilah hotel terunik yang mungkin belum pernah teman-teman saksikan. Hotel ini menyajikan keunikan yang membuat decak kagum bagi orang yang melihatnya. Inilah 7 hotel terunik di dunia yang wajib kita ketahui:
7. Magic Mountain Hotel di Chili
Lokasi hotel ini berada di cagar alam di Huilo Huilo. Terdapat air terjun yang berasal dari puncak bangunan. Hotel ini seperti dongeng saja karena bentuk rumahnya seperti candi. Untuk menikmati hotel dengan segala keindahannya, Anda cukup membayar 120 – $ 160 / malam.
6. Jules Undersea Lodge, Key Largo di Florida
Seperti namanya, hotel ini terletak di bawah permukaan laut. Hotel ini difungsikan bagi Anda yang menginginkan suasana romantis tepatnya untuk berbulan madu. Kita akan diberikan kemanjaan seperti scuba diving. Untuk menginap di hotel Jules Undersea Lodge, anda perlu menyiapkan dana $ 375 / per malam atau $ 250 / 3 jam.
5. Controversy Tram Hotel, Hoogwoud di Belanda
Hotel ini dibuat dengan konsep seperti kereta api. Hotel ini terdapat ruangan 5+, yang artinya ruangan itu tidak benar-benar sama disetiap ruangannya. Jadi harga yang ditawarkan pun bebeda-beda. Untuk menginap di hotel ini diperlukan dana 60 Euro atau sekitar $ 80 / malam.
4. Jumbo Hostel, Stockholm di Swedia
Hotel ini sebenarnya adalah sebuah pesawat Boeing 747 yang disulap menjadi kamar-kamar untuk penginapan. Jumbo Hostel terdiri dari 25 tempat tidur, terdapat 1 kafe dan ruangan ini dapat ditempati 72 orang. Untuk menginap di hotel ini, Anda perlu mengeluarkan $ 44-55 / malam.
3. Cappadocia Cave Hotel di Turki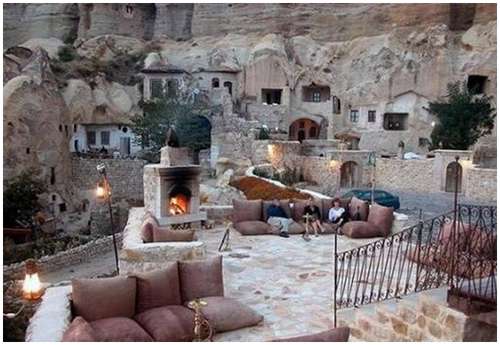 Hotel ini merupakan sebuah gua di bukit Urgup di Kapadokia, Turki. Cappadocia Cave Hotel menawarkan suasana yang sempurna dan menakjubkan. Suasana hotel dibuat seakan-akan bangunan ini menyatu dengan bukit-bukit disampingnya. Fasilitas lainnya yaitu Anda dapat menikmati pemandangan yang indah dari bukit Kapadokia. Harga yang ditawarkan untuk menginap di Cappadocia Cave Hotel yaitu $ 85 / malam.
2. DogBark Park Inn, Cottonwood, Idaho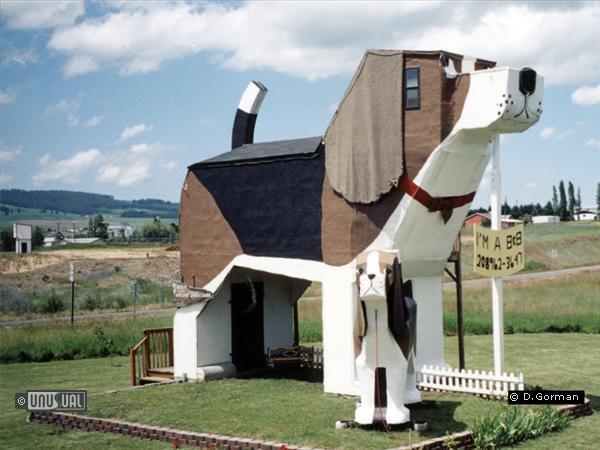 The Dog Bark Park Inn adalah sebuah hotel yang terletak di negara bagian Idaho. Hotel dibuat dengan konsep anjing pemburu, dimana didalam hotel ini terdapat 2 kamar. Hotel ini dioperasikan oleh Dennis dan Frances Sullivan. Harga yang ditawarkan adalah $ 92 / malam.
1. Capsule Hotel, The Hague di Belanda.



Hotel ini memiliki konsep sebuah kapsul, dimana kapsul ini diletakkan di air untuk memberikan kesan mengapung. Kapsul ini memiliki diameter 4,25 meter dan dapat dihuni oleh 2 orang. Untuk menikmati pengalaman tidur di hotel mengapung ini Anda harus membayar $ 100-250 / malam




sumber:http://www.iniyes.com/inilah-7-hotel-terunik-di-dunia
Labels:
Gambar Unik
,
Ruang Arsitektur